Our company is a professional manufacturer of three-leaf Roots blower, Roots vacuum pump, gas type, intensive, high pressure type Roots blower manufacturer.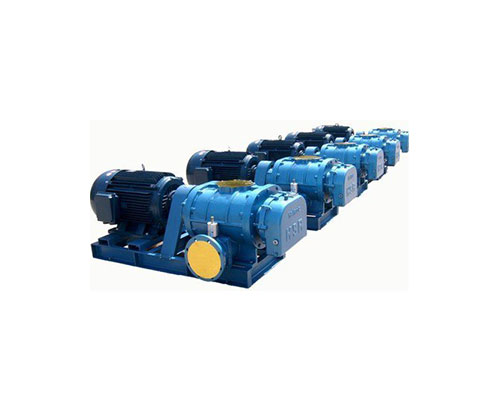 The company's leading product JGSR Roots blower. Introducing high-quality, low-noise, new-generation high-efficiency products that absorb advanced technology at home and abroad and use CAD-assisted design. The flow rate is 0.6m3|min-190m3, and the Roots blower with 9.8kpa-98kpa is boosted. The machine type, more than 100 kinds of specifications, the product has the characteristics of reasonable structure, small size, high efficiency, low noise, stable operation, long service life and easy maintenance. It has been widely used in the fields of sewage treatment, mining, metallurgy, chemical industry, light industry, building materials, electric power, flour, and aquaculture.
In general, the greater the adjustment depth, the more significant the energy saving effect, so we must carefully choose the adjustment method in order to get the maximum benefit.
There is also a shifting curve close to the ideal curve, so the speed adjustment method is superior, especially the energy saving scheme adjusted by the variable frequency motor is the best. However, we need to add a frequency conversion device, which is actively applied to the frequency conversion speed regulation of small and medium flow; in general, we must consider the skill performance, we also need to consider the initial investment and adjustability of the equipment. Reliability and economy, etc., comprehensive evaluation of the advantages and disadvantages of the adjustment method. According to the theory of fluid mechanics, the flow of gas will be accompanied by losses.
There are many examples, for example, when the gas flows through the energy-saving device, the pressure of the gas flow is relatively reduced, which will lose the useful work of the Roots blower. It will also waste the energy of the fan.
When the Roots blower is running, it will not stay at the set working point forever. It will change with the user's needs or the external conditions. The popular point is that the fan is actually under working conditions. jobs.