Synchronous generator works: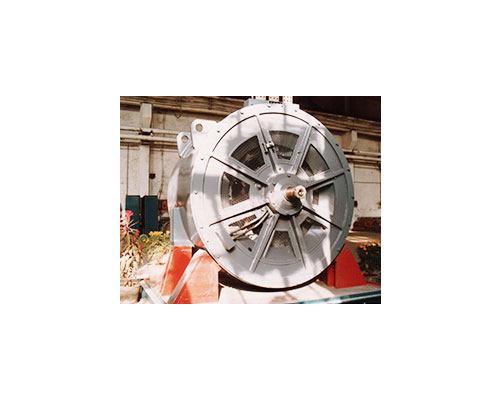 The working principle of the synchronous generator is that the rotor is rotated, wherein the two ends of the rotor excitation winding coil are connected with two slip rings insulated from each other, and the outside is sent to the excitation winding by a brush pressed on the slip ring. When the rotor field winding is energized, a magnetic field is generated, with an N pole S pole.
When the rotor rotates under the driving of the prime mover, the three-phase stator armature winding is in the rotating magnetic field to cut the magnetic lines of force to induce the potential, the output end is connected to the load, and the generator supplies power to the load.
The synchronous generator is an alternator whose rotor speed is the same as the rotational speed of the stator rotating magnetic field. According to the structure, it can be divided into two types: a rotating armature and a rotating magnetic field. When its magnetic pole pair is p and the rotor speed is n, the output current frequency f = np / 60 (h).