A wind turbine is a turbine that uses wind energy to power it. An aerospace research institute in Will Brahan, Massachusetts, has developed a wind turbine that costs half the cost of conventional turbines.
Normally, as wind passes through the turbine, almost half of the air is forced to stay around the blades, rather than passing through them, and the energy in these winds is lost. Traditional wind turbines can only use up to 59.3% of wind energy. This value is called the Betz limit.
Wind turbines, drawing on the design of jet engine technology, overcome a fundamental flaw in conventional wind turbines. The blades of the wind turbine are covered with a shield that directs air through the blades and accelerates them, which increases power production.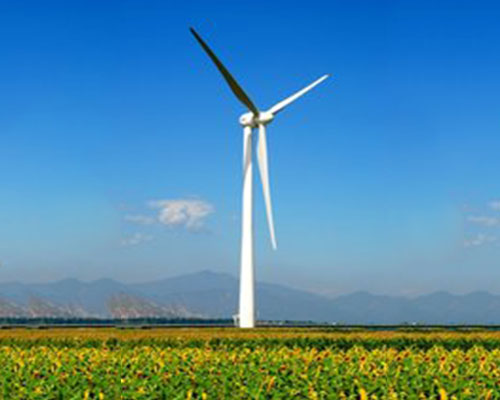 Wind turbines are like the air intakes of jet engines. When air enters, it first encounters a fixed set of blades, called the stator, that directs air into a set of rotatable blades, the rotor. The air pushes the rotor and appears on the other side, at which point the air flows at a slower rate than it flows outside the turbine. The shield is shaped such that it directs relatively fast flowing air outside into the area behind the rotor. The fast flowing air accelerates the slowly moving air, causing the area behind the turbine blades to become low pressure to absorb more air through them.